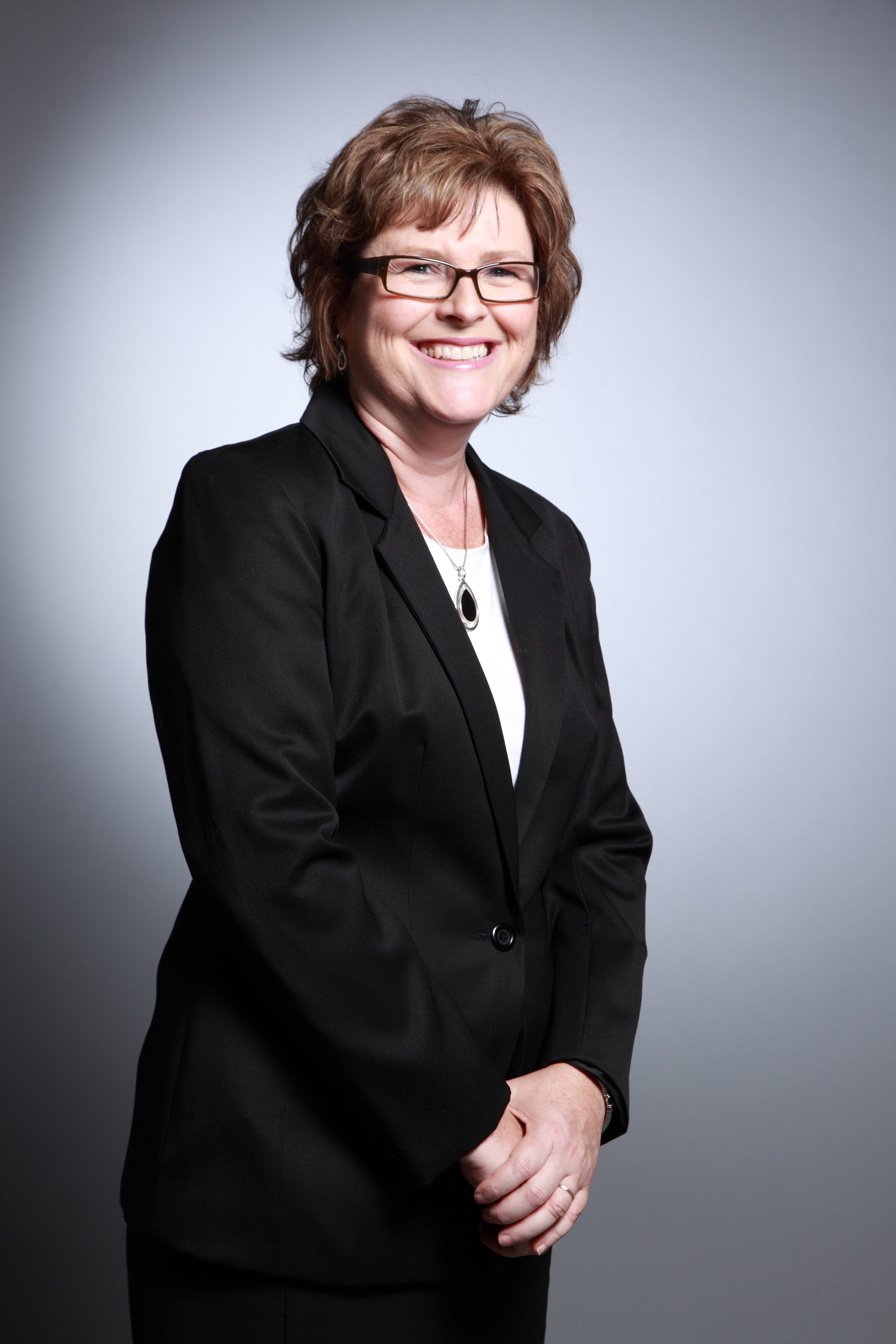 | Realtor Signature Properties of Vermont Agents and Staff
Signature Properties of Vermont Agents and Staff
1 Towne Marketplace Suite 18
Essex Junction, VT 05452
Email Website Phone: 802.872.8881 Fax: 802.872.9817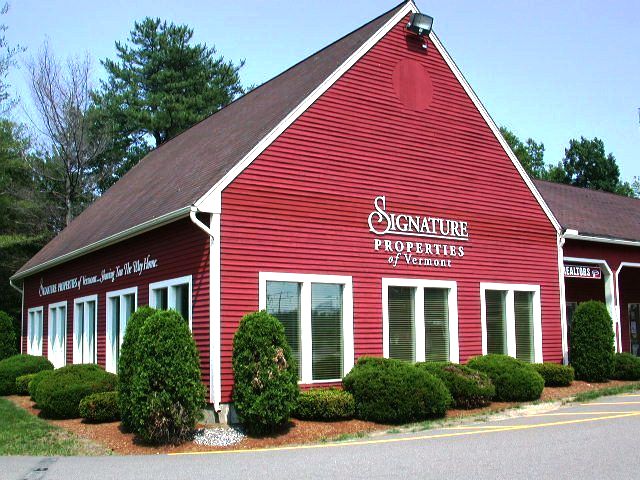 About Stacey
VT licensed real estate professional since she was 18, Stacey has serviced the vast needs of both buyers and sellers with a combination of compassion and expertise.
When she began her career in 1982, interest rates had climbed to over 14%!! Today's economy offers some of those same opportunities for perseverance in the face of seeming adversity. With an extensive new construction background, a heart for first-home buyers, and a ready plan for the diverse needs of sellers; Stacey has helped many past clients and customers happily achieve home ownership over the past 25 years. The value of her service, however, is not what she says about herself, but what other people have said about her....
Call Stacey and see how she can be of help to you, too for your individual situation. Her objective is to earn the right to your business and referrals.
Follow me on Facebook and Twitter!
---
TESTIMONIALS
| | | | | |
| --- | --- | --- | --- | --- |
| | | | | |
| Happy Clients, David & Kristen Bird, at their closing! | "Have I told you lately how much we love our house?! We love love love our house!!! When I think about how God worked everything out, I feel truly blessed. I wanted you to know that I will, obviously, always recommend you as a realtor to my salon clients, and it gives me such joy to share my home buying experience with them." ~ Andrea Roy | "We are havin' fun now!" | New homeowners Evan, Elise and baby Hamilton! Congratulations! | "Once we knew we were serious about buying a house, we went straight to Stacey. She listened to our needs and vision for our first home and came up with a plan. She was in constant communication with us and a great person to work with. Her personality was so fun yet professional. We could tell she really cared about us and our needs." -Brittany Girr, 2016 |
"Whether you're buying or selling, Stacey will bring a level head to the table to help make the process move along smoothly and professionally. Although she enjoys humor, when it comes to real estate, she's a "no-nonsense girl" that will make things clear and understandable each step of the way. Matching properties to her clients' likes and dislikes is a challenge she embraces wholeheartedly and if there's a property right for you on the market, she'll find it! There's a good reason why she has many repeat clients." - Randy Boardman, Repeat Client
"We want to Thank You for the lovely gift bag and your help with the purchase of our new home. We are all very excited to start our lives in our new home and to finally be settled again! Your professionalism and knowledge was awesome! You always got back to us in a timely manner and always kept us updated throughout the process. Should we, friends or family need help in real estate we will be sure to give them your name. Feel free to stop in anytime!" -Artie and Cathi McClellan
"We know you were with us every step of the way, and went through what we did! Thanks for hanging in there and for making our dreams come true!"
"I would like to let you know that I am very pleased with the job that Stacey Barton did selling my home. She went beyond the call of duty to line up contractors and tie up many loose ends to get the job done. From my experience, she is a large asset to your business."
"A word of thanks isn't much compared to all the work you've done for us, but we wanted to let you know how much we appreciated it. If it wasn't for you and your patience, this deal would probably have not gone through. You were always the light at the end of the tunnel for us!"
"Stacey Barton came highly recommended by others in her profession. Friendly, knowledgeable, easy to work with. In the beginning of my house hunting process, I had my preferences and expectations. Stacey listened to my needs, was always avaiable if questions arose and was very encouraging. Most of all she has a "can do" attitude. Very patient and always on top of the latest listings. With her years of experience, knowlege and vast network of contacts she made me feel comfortable and confident in the whole process. From locating the right house, making an offer to closing the deal she always "keeps the ball rolling". Thanks to Stacey's hard work and her associates we found and purchases exactly what I was looking for. Life is good. Stacey and her team are the best and will once again be HIGHLY recommended - Richard H
Stacey's Testimonials
I just sold my home. Stacy's guidance, advice and support made the selling process go very smoothly. She was professional and kept me updated along the way. All questions were answered promptly. I would highly recommend her to others.
- Mary Ladabouche, 2017
I just sold my home. Stacy Barton's guidance, advice and support made the selling process from beginning to end go very smoothly. She was professional and kept me updated along the way. All questions were answered promptly. I would highly recommend her and Signature Properties to others.
- Mary Ladabouche, 2017
Stacey Barton was the perfect realtor for us! As first time home buyers, we were a little overwhelmed with the process of buying our home. Stacey answered any questions, even if she had to get in contact with the sellers. We had a wonderful first experience of buying a home and would definitely use Stacey again in the future. Thank you!!
Charity Enman
Stacey helped my siblings and I to sell our family home. We had a unique situation and she had many suggestions about how to go about selling. She was able to refer us to professionals to aid us in getting the home ready. Stacey was always very professional and flexible with being available to us.
-Jen Armstrong, 2018
My husband and I are first time home buyers and to us it was nerve wracking and a little scary but, Stacey made the process enjoyable and exciting. She is attentive, supportive, caring, and she was such a huge help to us. She has excellent business skills, very knowledgeable of the real estate market, and she answered all our questions in such a timely manner. I recommend Stacey not only because of her outstanding knowledge about the real estate market but because she truly cares, she is [...]
-Vania & Alan Beauchemin, 2018
You were such a help to us in selling my mother-in-laws house. We appreciated all of the things you told us.. Thanks for helping us set a reasonable price for the house. You always kept us informed as to our obligations. We felt confident in the advice you gave us. We felt like we knew what was going on with the process. You were great about responding to our questions. We did not feel in the dark with the process. Thank you for making the sale a reality. We are pleased that it happened [...]
- Tammy Elmore, 2017
Thanks Stacey Barton for making the sale of our home seem so easy! Always the ultimate professional, your guidance/advice along the way was so "Right On!" It was a pleasure to work with you! We hope others will give themselves the gift of contacting you for their real estate needs!
- Martha Bonneau
It was a great experience to work with a realtor as dynamic as Stacey Barton. She knew the area well and brought that insight into everything she did. We appreciated her friendliness as well as her professional knowledge. We valued her input and advice!
Sandy Hepp
We recently moved from overseas back to the US and this was our first home we ever owned! We've been married 11 years and rented/moved around most of that time, so this was a very special as well as daunting venture for us! Stacey was incredibly helpful throughout the entire process. First of all, she clearly explained each step of the process which alleviated much of our fear and trepidation. We appreciated her complete and total honesty with us - no matter how it affected our ultimate [...]
- Kara Duprey, 2017
Stacey was amazing. She came to look over our house and made a few suggestions to stage our house for selling. It was easy, just remove few pieces of furniture and paint a room. She came back a few days later to take pictures and we decided to price the house $10,000 higher than we originally thought. She was right on and the house sold in 4 days! She knows her stuff. Trust her. We have recommended her to others already.
Sue Goodman