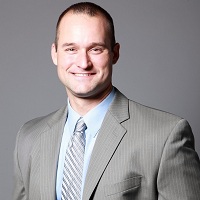 | Realtor Signature Properties of Vermont Agents and Staff
Signature Properties of Vermont Agents and Staff
1 Towne Marketplace Suite 18
Essex Junction, VT 05452
Email Website Phone: 802.872.8881 Fax: 802.872.9817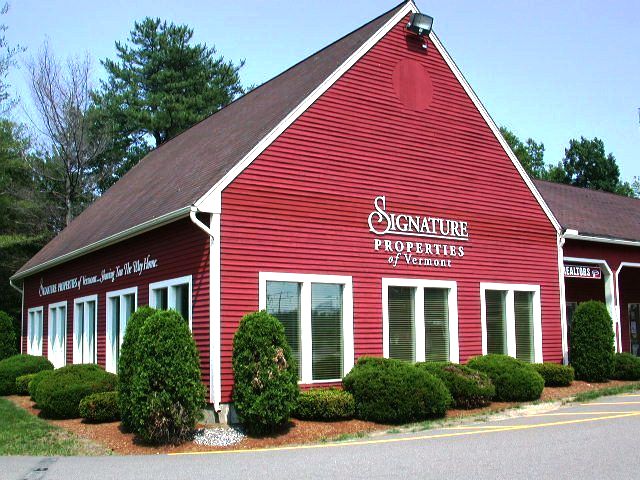 About Jason
Put Your Mind At Ease
A lifelong resident of Vermont, Jason has a vast knowledge of the communities he serves. Since obtaining his real estate license in 2007, he has consistently been a multi-million dollar a year producer. He puts his extensive background in business, sales and customer service to work for his clients to ensure all of their real estate needs are fully met.
Jason is a full-time real estate agent who personally serves all of his clients 24 hours a day,7 days a week.
In his free time, Jason enjoys spending time with his wife and two sons, coaching baseball and enjoying the many outdoor activities Vermont has to offer.
Specializations:
Jason specializes in representing both buyers and sellers in the purchase and sale of single family homes, condos ,investment properties, raw and developed land and new home construction within Chittenden, Franklin and Grand Isle Counties.
TESTIMONIALS
"I'm still in shock that in a few more weeks, we aren't going
to be making the commute that has been a pain for the last 3 years. It's
amazing and so greatful we owe it all to your hard work and sacrifice you
made to make it possible. So excited to see what our next house will be :) "
-Christine Niquette
"Finding a realtor that we could trust and rely on was a scary aspect of our
home selling and buying process, so much that we considered moving forward
without one. Now looking back, we know that we couldn't have done it without
Jason. With several complications in selling our home, Jason coordinated it
all with care and professionalism. He sacraficed a lot of his time and
energy to ensure that we sold our house, makng us feel that we were his
number one priority every day. On the buying side, Jason was very patient
and supportive while we took our time finding just the right home for our
growing family. He kept us informed at all times, was quick to obtain
showings and gave us all the right advice on how to purchase a home. Jason,
we are forever greatful to you. You were our lifesaver more than once."
- Nate & Jina
"As first time home buyers we were looking for a Realtor who would answer our many questions and stick with us as we searched. Jason was attentive to our many concerns and proved to be reliable every step of the way. His relaxed manner of showing homes was always appreciated. When it came time to negotiate he clearly represented us and was influential in striking the best bargain. It was smart to have someone like Jason in our corner. With his help we found just the right house." - Evan & Becky
Follow me on Facebook and Twitter!
Jason's Testimonials
We came to Jason as first time home buyers, and couldn't have had a better experience! He was knowledgeable, friendly, prompt and most importantly, patient! We asked SO many questions - and he was so helpful through the entire journey. We would give him 1,000 stars if that was an option. Thanks Jason!
- Chloe & Alex, 2017
Jason was a great realtor when selling my townhouse. He was very knowledgeable, and was able to advise me through the process of selling my property. He was extremely responsive to all of my questions and concerns- we sold the property in 1 day above asking! I highly recommend Jason if you are looking to sell your property.
Brian Lafond, 2018
Jason was great!!! He always answered my questions in a timely manor and I felt like he was looking out for my best interest. He was not just there to make money he was there to help me find my perfect home and get me the best deal!
Jamie Baron
Jason was awesome to work with. Was on top of everything for me, so I didn't miss anything. His advise was very helpful in selling my has quickly. He also helped me get a new condo at the same time and with out his help wouldn't have had time to do all that was needed. I couldn't have asked for a better agent and neither could anyone else thinking of selling or buying a home. Sold and purchased my house and condo all within 2 months!!!
Mike Potvin
First time home buyers here, so to say we went into this process a little uneducated is an understatement. Jason went ABOVE AND BEYOND what we could ever of expected from a realtor. He took the time to educate us about everything we needed to know and when I would text or call out of fear of something unknown he always made sure to get right back to me, no matter the time of day or night. When everyone else was trying to take advantage of our naivete he made sure to slow down the process [...]
- Angie Menard, 2017
Jason was a joy to work with and made the entire selling and buying process less stressful than I thought it would be. He was extremely professional, quick to respond to questions, and very accommodating to work around my schedule. He worked extremely hard at listing my home and scheduling showings and ended up getting an offer for my house in just a few days after being listed. I would recommend Jason to anyone and I would most certainly use him again to buy or sell in the future.
-Trent Martin, 2017
Jason was very patient with us as we traveled from house to house and neighborhood to neighborhood, always working for us to achieve the end result-we couldn't have done it without him!
Donna Dulaney
I've known Jason for a long time, so when it was time to find a realtor, the decision was easy. Finding our perfect house took several years (literally), but Jason was always very accommodating and patient. He was very responsive and had a lot of great insights into the market.
Bryan Fiekers
He helped us find our home in chittenden county that has been a wonderful home to be a part of. We loved working with him.. he was always on time. Has a fun personality , which allowed looking at homes eventful. We definently plan on using him again for any future real estate transactions. Would recommend him definitely!
Christine Niquette
Jason was a pleasure to work with. He's very attentive and responsive and helped make the process easy for us. As first time home buyers we were nervous about the myriad details, but Jason was able to clearly explain every detail while ensuring that we were well represented. Jason provided us with a wide range of options based on our stated needs and a basis for comparison for price and negotiating position when we finally chose the house we wanted to purchase.
Gregg Carpenter