| Realtor Signature Properties of Vermont Agents and Staff
Signature Properties of Vermont Agents and Staff
1 Towne Marketplace Suite 18
Essex Junction, VT 05452
Email Website Phone: 802.872.8881 Fax: 802.872.9817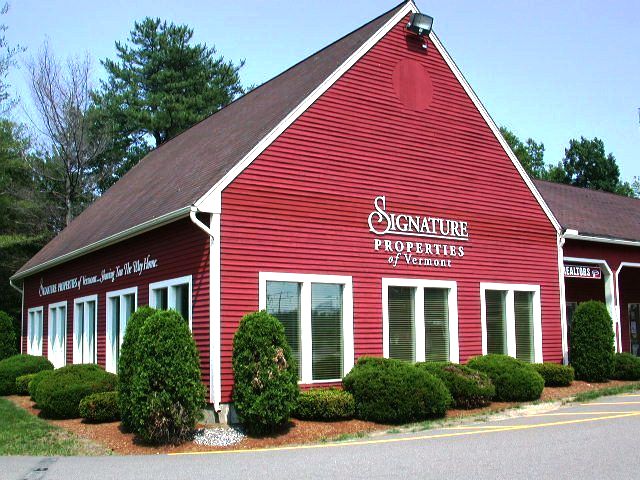 About Cathy
"What motivates me to excel is my never-ending commitment to do the best I can for the people who have put their trust in me. I truly love what I do and there is no greater measurement of success than satisfied clients."
Cathy has never strived to sell the most homes or win the most awards-although she has been recognized for both-instead pleasing clients has always been her top priority. Throughout her career, Cathy has helped thousands of Vermonters navigate the real estate market sharing her extensive expertise and know-how. She understands that there is more to buying and selling real estate than the physical properties; she knows that for you a new home is also the promise of a new future and fond memories. Over the years, Cathy has limited the number of clients she takes on at once enabling her to provide each with her full attention, service and uncompromising professionalism. With the Signature Properties staff at her right hand to assist, Cathy is able to completely focus on your needs.
I look forward to sharing my real estate knowledge and enthusiasm with you!
Follow me on Facebook and Twitter!
~What My Clients Are Saying~
"Several years back I was trying to sell my first home and I initially tried what many people do, which was trying to sell it on my own. Not surprisingly, my results were typical. Only a small number of buyers found my home; those that did were always local, and often prospective shoppers found that the home was very nice but different from what they were looking for.
After several weeks of no progress, I made the decision to use a realtor and partnered with Cathy Wood who came highly recommended. The difference was unbelievable. With Cathy's help my home was now being shown sometimes two or three times a day, and always to qualified buyers who knew in advance my house was in line with what they were looking for. Very quickly my home was sold at my asking price to an out of town buyer, who never would have found my home if I had continued to try to sell it on my own. Thanks Cathy for exceeding my expectations." -Bryan Kent